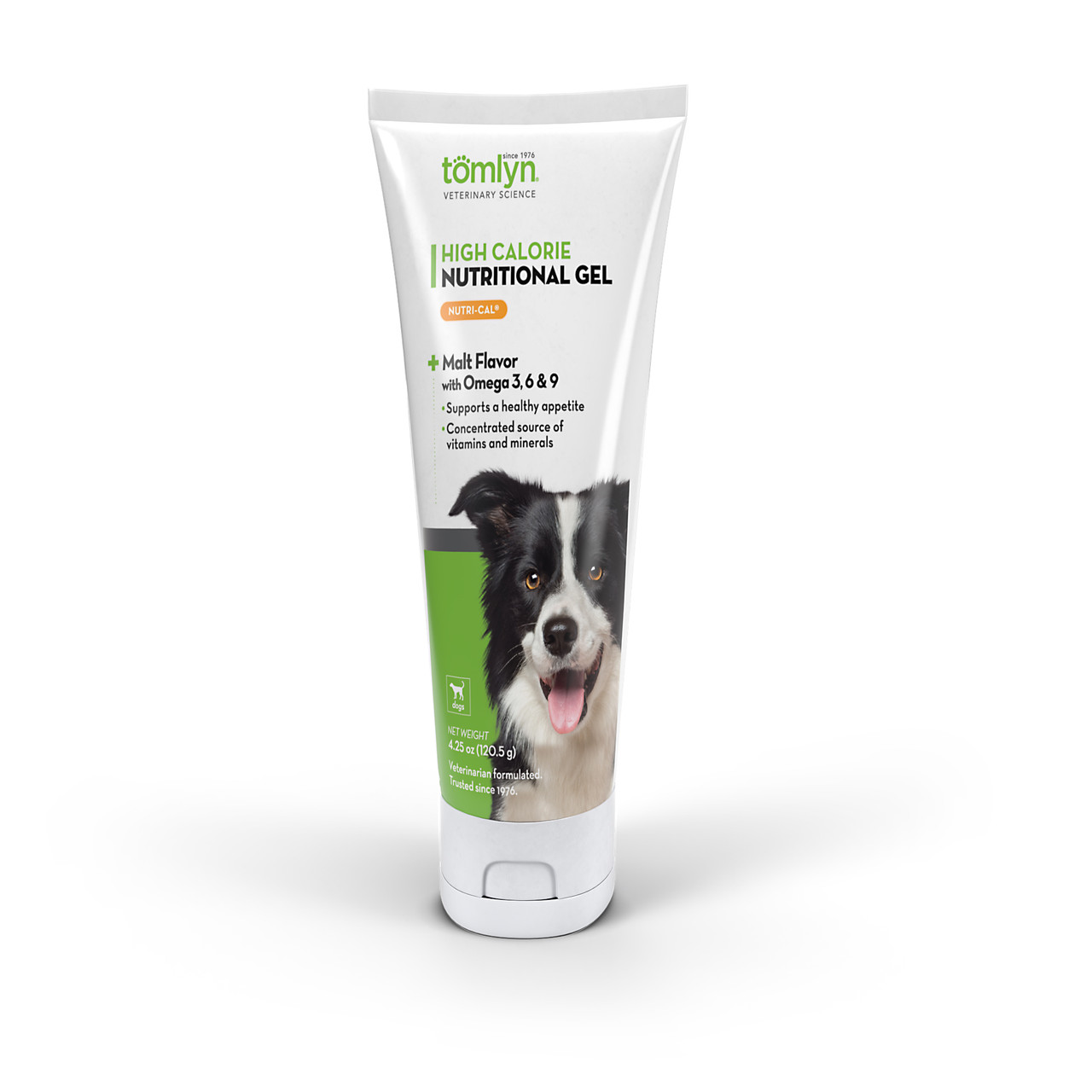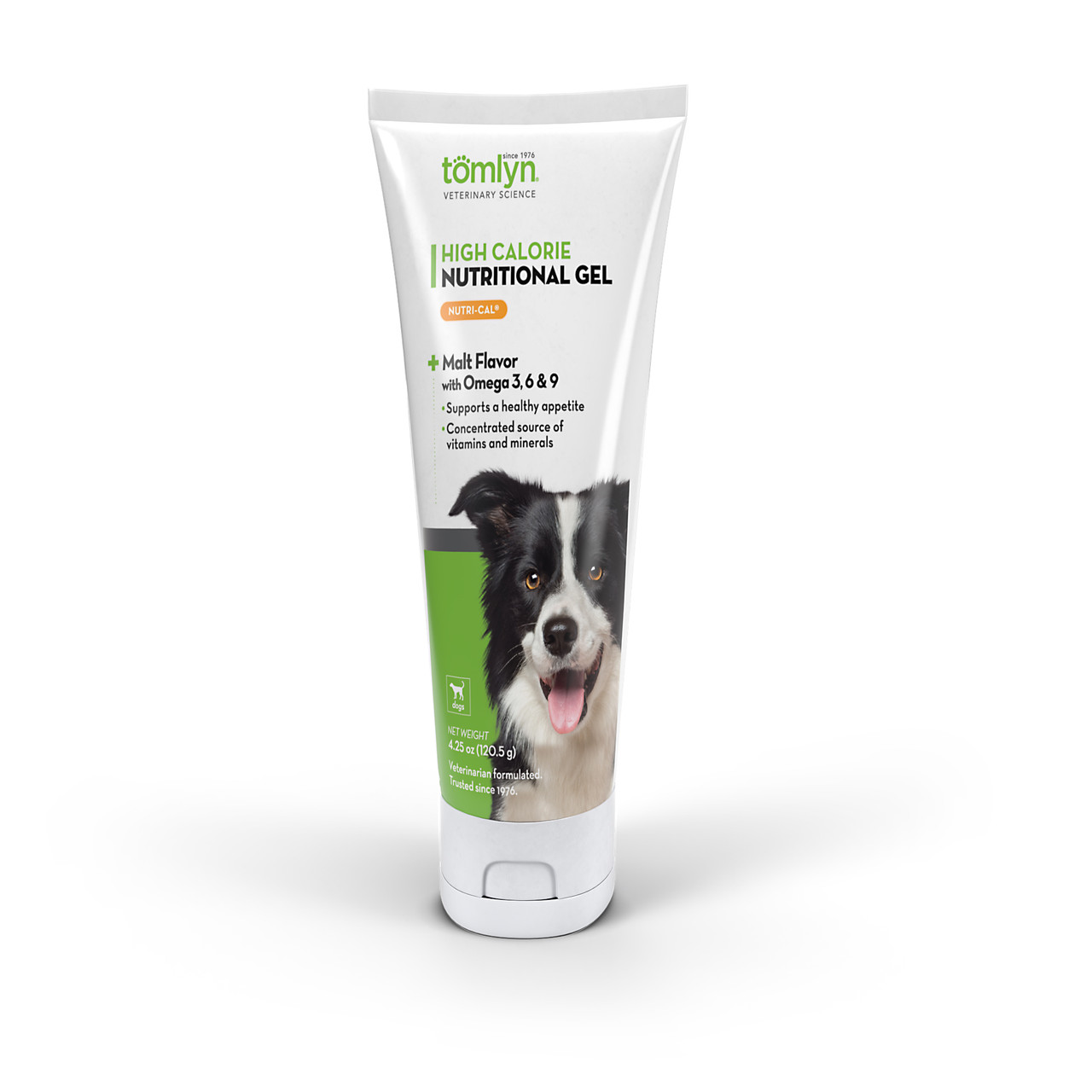 Tomlyn Nutri-Cal High-Calorie Dietary Dog Supplement, 4.25-oz tube
Nutrition
Price :
$11.99
Click Here to check if you`re eligible for Local Delivery
All Breeds, Small Breeds, Medium Breeds, Large Breeds
Ingredients
Corn Syrup, Soybean Oil, Malt Syrup, Cod Liver Oil, Cane Molasses, Methylcellulose, Water, Gelatin By-Products, Dl-Alpha Tocopheryl Acetate (Vitamin E), Sodium Benzoate (Preservative), Manganese Sulfate, Ferric Ammonium Citrate, Iron Peptonate, Thiamine HCl, Niacin, Calcium Pantothenate (Source of Calcium and Pantothenic Acid), Magnesium Sulfate, Pyridoxine HCl, Potassium Iodide (Source of Iodine and Potassium), Riboflavin 5'-Phosphate Sodium (Source of Vitamin B and Phosphorus), Vitamin A Palmitate & D Supplement, Folic Acid and Cyancobalamin (Vitamin B12)._x000D__x000D_Also a Source of Linoleic, Eicosapentanoic Acid, Docosahexanoic Acid and Omega-6 & Omega-3 Fatty Acids. 4,760 kcal/kg, 28 kcal/teaspoon
This product is intended for intermittent or supplement feeding only. To acquaint your pet with the flavor, place a small amount of gel on its nose or in the mouth. To supplement your pet's caloric or nutritional intake: 1 1/2 teaspoon per 10 lbs of body weight daily. When your pet is not eating its full ration: 3 teaspoon (1 tbsp) per 10 lbs of body weight daily. Store in a cool, dry place.